IPFone with Cisco Webex.
---
We are excited to announce we have partnered with Cisco, the global leading provider in video conferencing and messaging solutions, to bring you a fresh experience that seamlessly integrates IPFone calling features with Webex capabilities. With this partnership, you can integrate into your daily workflow cloud calling, direct and team chats, emojis and GIPHYS, one-click, easy-to-join meetings, and simple file sharing to name a few.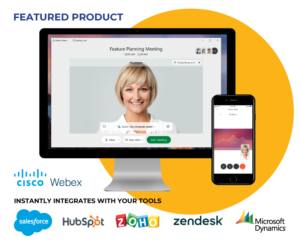 Your business
communications are about to get a lot simpler.
---
Whether on the go, at a desk, or together in a meeting room, Webex Teams helps people solve business challenges, build better relationships, and speed up projects. It's got all the team collaboration tools you need to keep work moving forward.
---
Crystal clear calling.
---
With native in-app voice and video calling, you can make and receive calls with the classic calling features you rely on daily.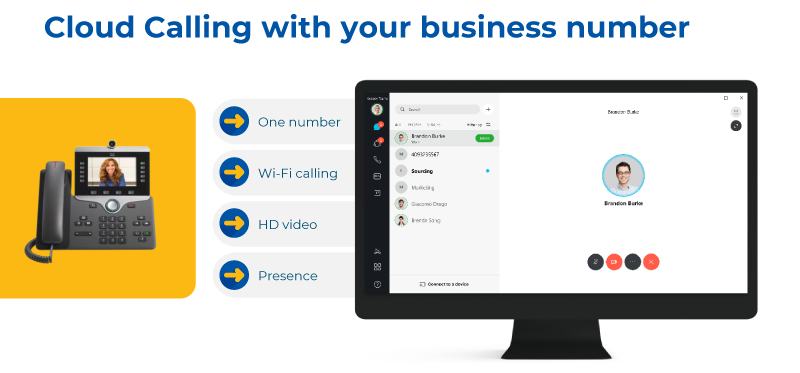 ---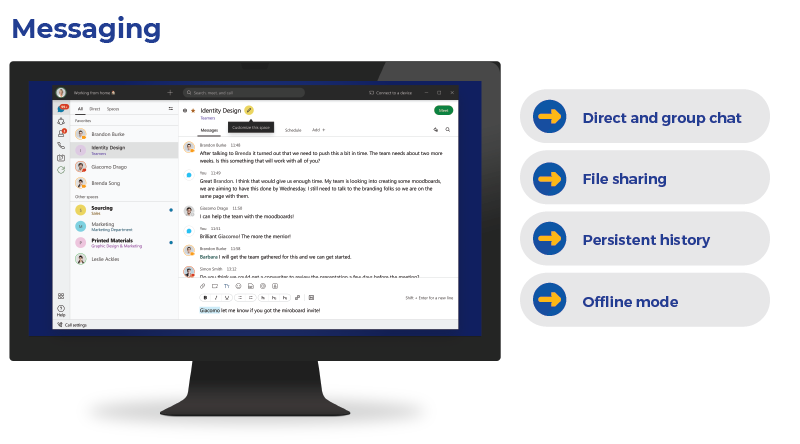 Messaging the way it's meant to be.
---
Quickly contact teammates, internal or external, using chat for direct messages or in a group space. Enjoy the latest messaging features such as mentions, emojis and gifs, and threaded message support!
---
Hassle-free video conferencing.
---
Host or join secure HD meetings on any device, anywhere, and keep your data and privacy protected. Share your desktop, application, or file during your meeting or pop up a virtual whiteboard and have a brainstorming session.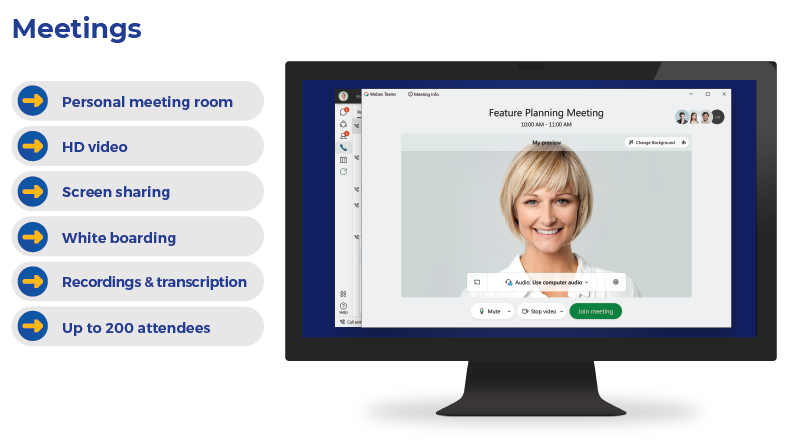 ---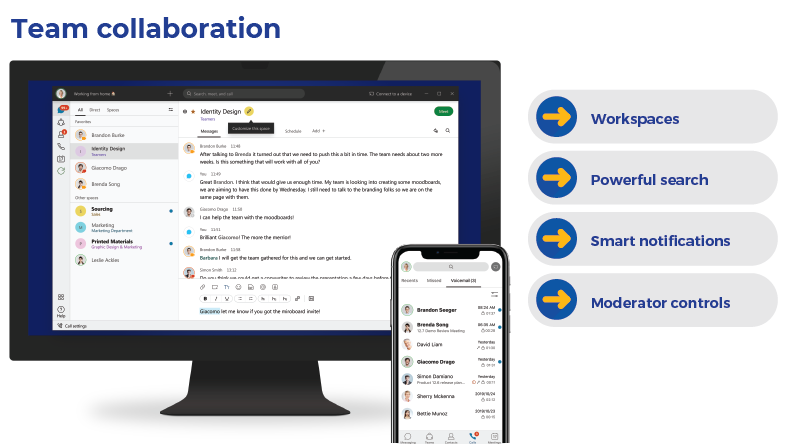 Team collaboration tools keep
you moving forward.
---
Create a virtual workspace where you can get work done with others one-to-one or as teams. Chat, meet, share files and link your productivity apps all within your virtual space to keep your work and conversations organized.
---
Discover powerful, streamlined communications for business.