Ipfone with webex
Do Exceptional Work with IPFone & Webex.
IPFone with Webex combines calling, meetings, messaging, and file sharing into one elegant app to streamline teamwork and produce great results, faster than ever.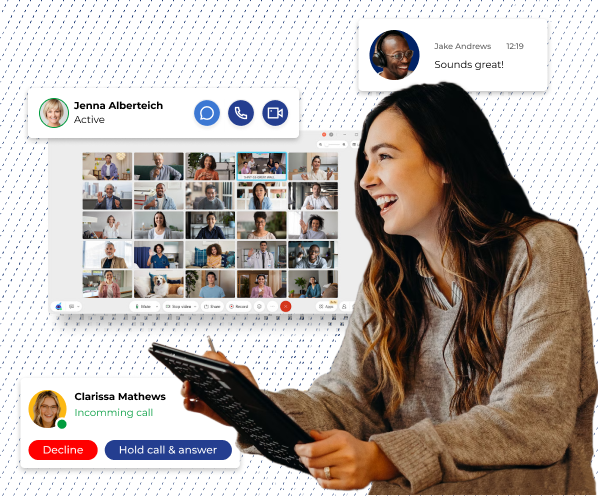 Cloud calling
Powerful, robust, full featured calling.
The Webex app is deeply integrated with IPFone's cloud calling solution and provides the flexibility, reliability, and security your business demands. Publish one business phone number and make and receive calls from your device of choice— desktop, table, and smartphone.
Voice calling with just one click
Enterprise-grade calling features
Make or receive calls from any device
Seamless calling experience with IPFone phones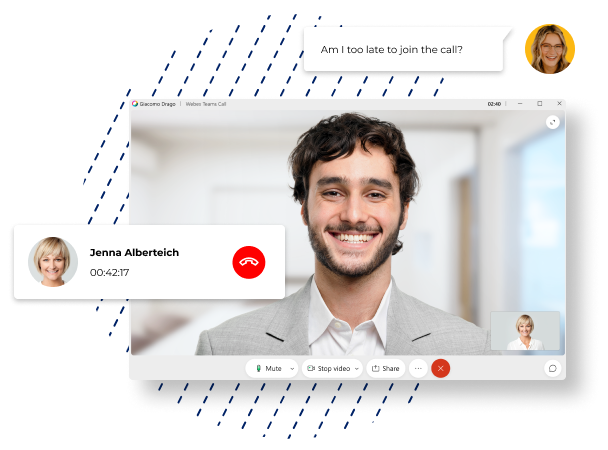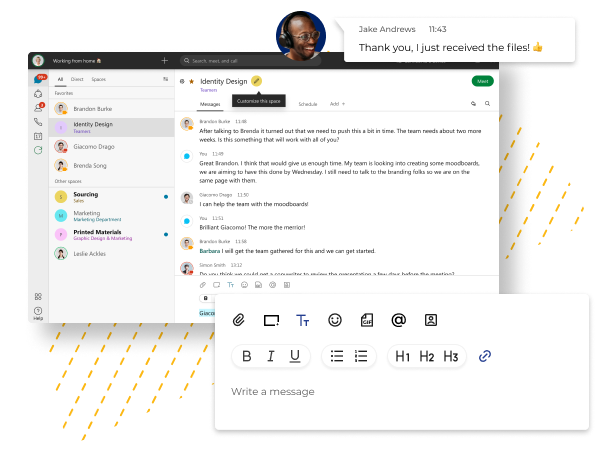 Messaging
Messaging the way it's meant to be.
Bring everyone together easily and quickly in Webex. Enable everyone to see and share all the information they need. Send messages, share files, and create or edit whiteboards securely, both inside and outside your company. Everything is always in one place.
Meetings
Meetings built for teams.
Use high-quality video meetings in your own personal meeting room with screen sharing and annotation from any device for up to 1000 participants. Maintain your professional appearance with virtual backgrounds, noise removal, and speech enhancements.
Recordings & transcription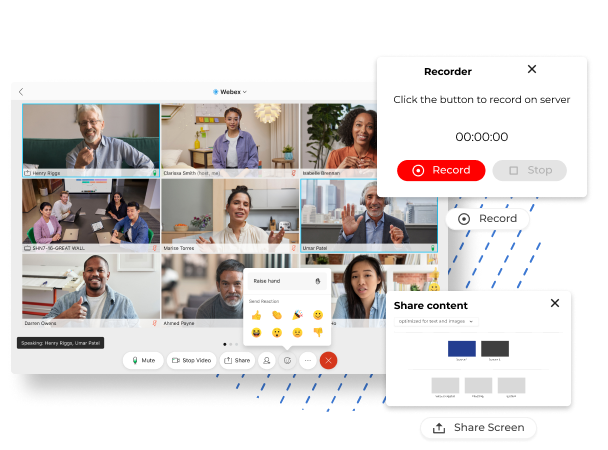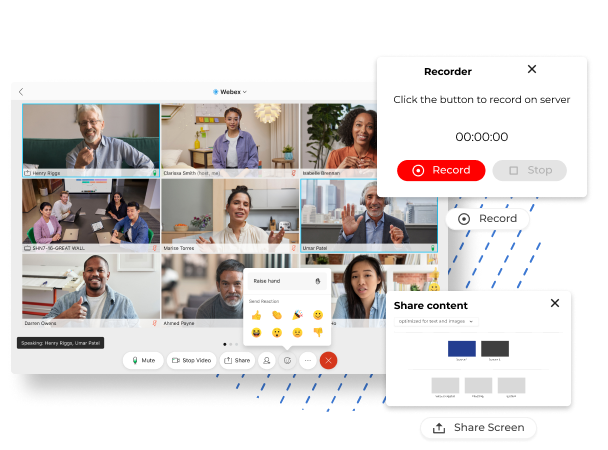 Team collaboration
Keep your team moving forward.
Create a virtual workspace where you can get work done with others one-to-one or as teams. Chat, meet, share files and link your productivity apps all within your virtual space to keep your work and conversations organized.
Discover The Power of IPFone and Webex.
An all-in-one team collaboration solution built for business
Ready to give it a try?
Get in touch with us and discover powerful, streamlined communications for business.